Friday, November 9th, 2007
Well I got home today and here waiting for me was a lovely gift from Nancy. Yep, the halloween exchange from Nancy had arrived. And man, was I spoiled!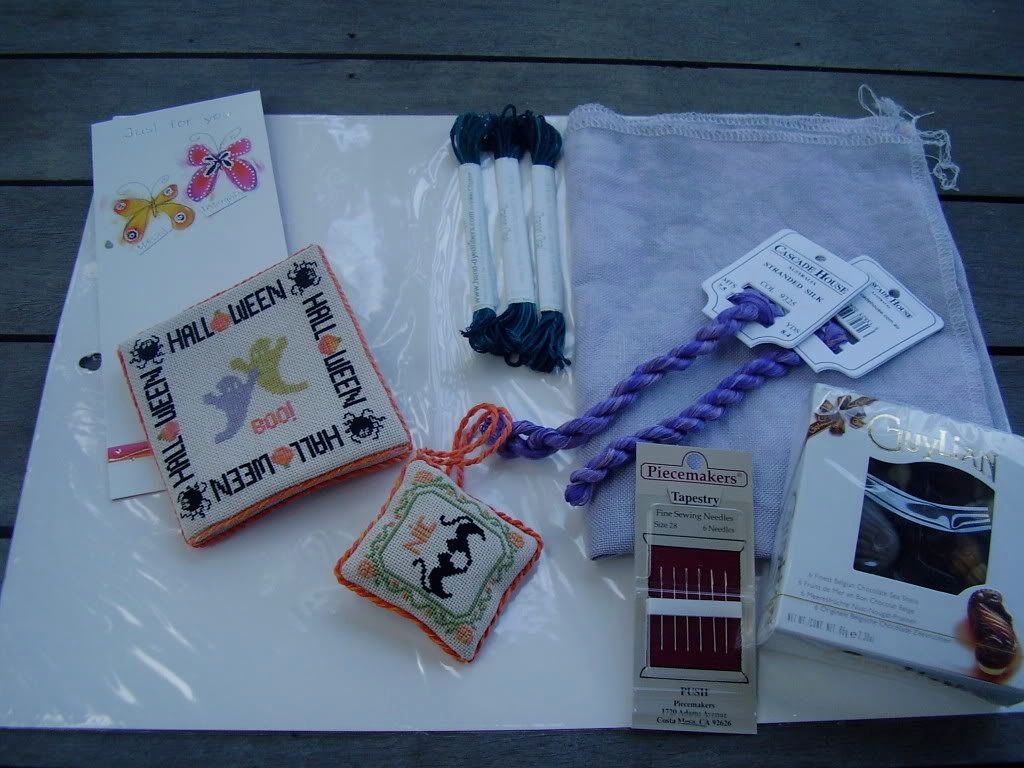 Didn't I score! I'm really looking forward to using those gorgeous threads and fabric. Now, the stiching was only done in a week. How? I'm thinking Nancy is another octopus. Here is a close-up of her beautiful stitching.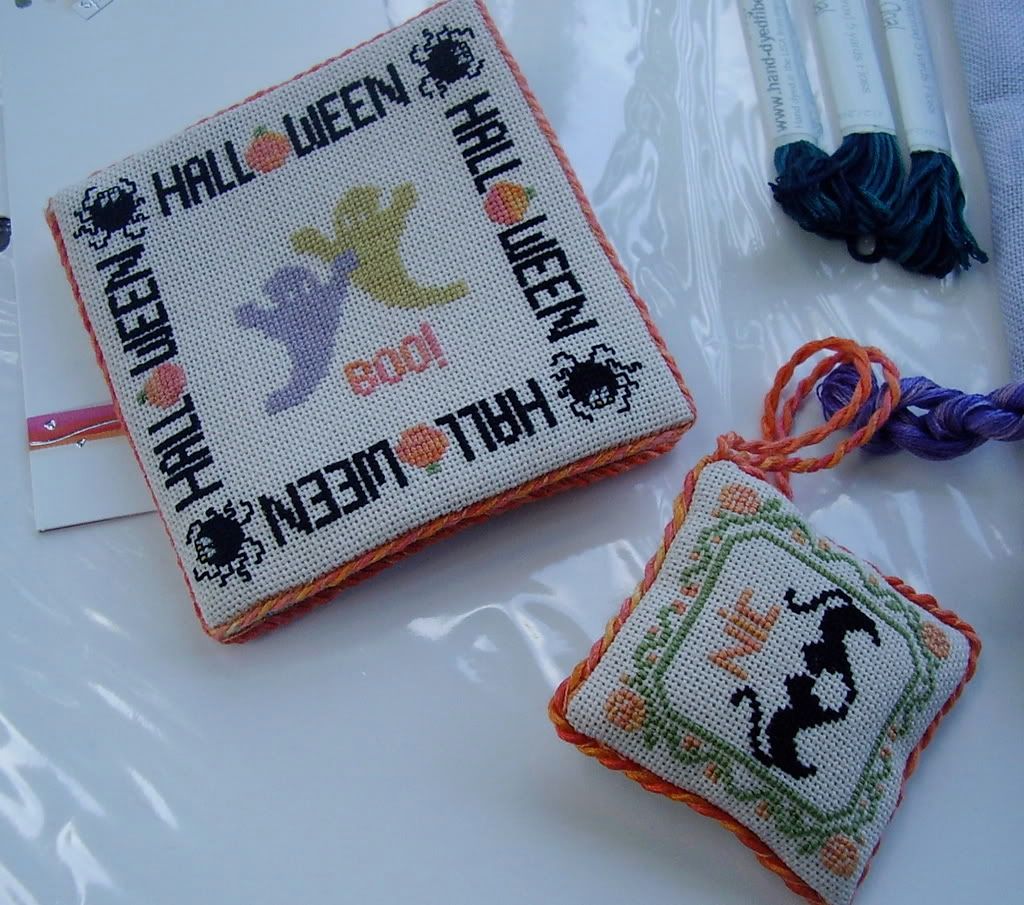 I love the cats sooo much, and I really needed a needle book, how did she guess? Here is a pic of the other side of the scissor fob and the inside of the needle book.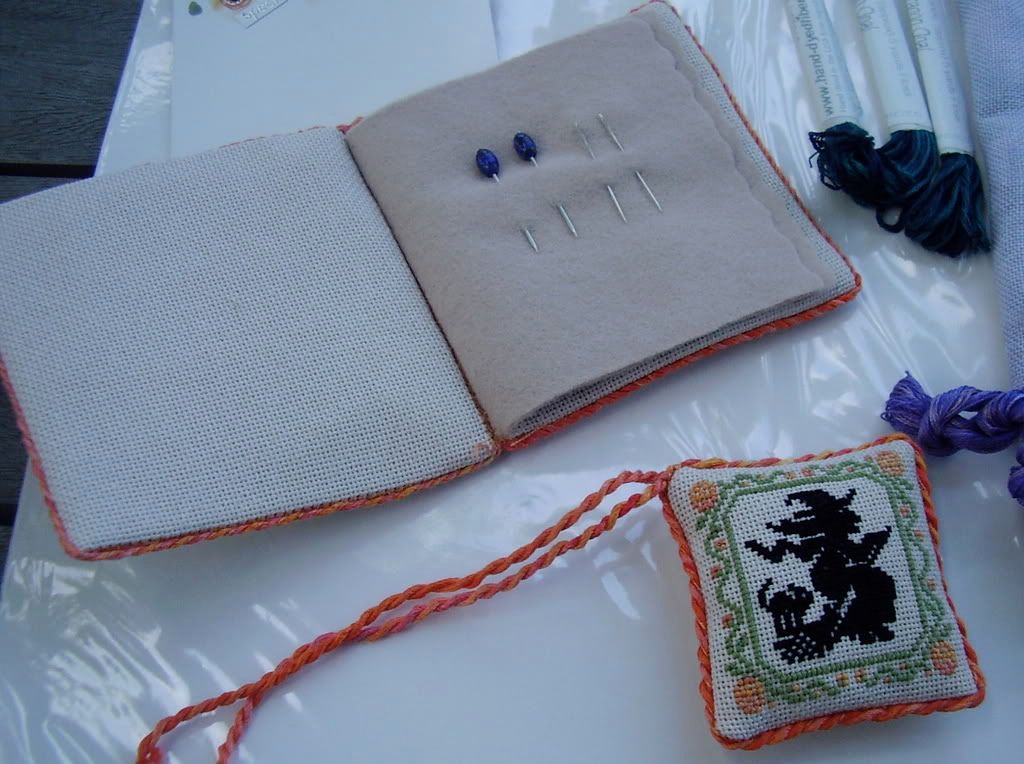 Thank you Nancy! I love it all